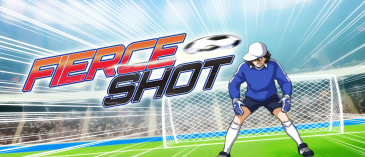 Fierce Shot
Fierce Shot is a sports game. The game has extremely attractive gameplay; please play to immerse yourself in the top football matches.
Have you ever thought about getting paid to play soccer? Feel what it's like to be on the grass at a major tournament, surrounded by spectators and fans. You don't have to go far to play the game Fierce Shot. Now is the time to play, so you can feel this sense of glory. Keep in mind that there will be a lot of competitors on the path to success. Use all your soccer skills to get rid of the other team.
How To Play Fierce Shot
Draw a curve in the air to simulate kicking a ball.