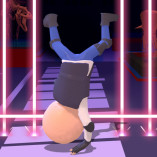 Dodge Hero
Dodge Agent is a game of the hypercasual genre. Join the game now to come to many interesting things, beautiful and colorful graphics.
The player of this action-adventure game will need to think on their feet and respond swiftly in order to succeed. Bear in mind that you will need to find your way through a wide variety of obstacles. As the player, you take on the role of a covert agent tasked with breaking into a heavily secured bank vault while dodging gunmen and other forms of security. To come out on top, you are going to need to have outstanding footwork and quick reflexes. If you want to accomplish what you set out to do, you're going to have to be able to triumph over a lot of challenges along the way.
How To Play Dodge Hero
Drag the sliders to the left and right to navigate.