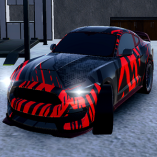 Car Parking City Duel
Car Parking City Duel is an attractive 3D game. This is where you transform into a professional driver. Try to win and have the best car!
To win each mode of the game, you must finish the game within the allotted amount of time. In the free-driving mode of the game, you are placed from the beginning on a massive territory and handed the keys to an automobile, along with the unrestricted ability to drive in any direction you want. Throughout the course of this long-winded driving simulator adventure, you will be accompanied by a number of really quick automobiles. You can also play almost all of these games with a friend in a mode that is referred to as "2 player gaming," as opposed to "single player gaming."
How To Play Car Parking City Duel
Use mouse and arrow key to control car and speed.