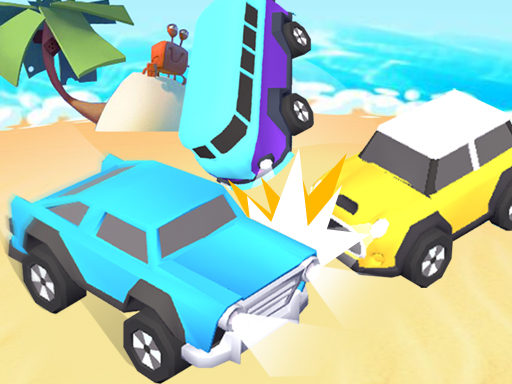 Car Crash Star
Car Crash Star is one of the most popular 3D games. Come here to have a unique car experience that is hard to find in other games.
You can hurt other vehicles by using the things you've bought and the guns you've hidden inside them. You have to get through each stage while using your cartoony, three-dimensionally armed cars to destroy all of the other vehicles. You have to do this to move forward in the game. Protect yourself in any way you can from the people who want to hurt you. As a direct result of playing the game, you will have a wide range of enjoyable experiences that will stick with you and make you happy. All of these will be great.
How To Play Car Crash Star
Move with WASD, hit with JK.