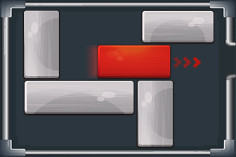 Unblock Puzzle
Unblock Puzzle will take you into the puzzle world. A lot of puzzles have not been solved and need smart people like you to be solved.
The game's 240 challenging levels will test your brain power for a long time. The last remaining red brick can be taken out of the board once all other bricks have been removed. Getting through all 240 levels of this appealing, high-stakes game will be difficult. There are four different levels of challenge, from easy to extremely challenging. This brain-twisting puzzler is great for gamers of all ages because of its relaxing atmosphere and slew of fun extras. Since reasoning is so effective, it should be your go-to strategy for dealing with the current issue at hand.
How To Play Unblock Puzzle
The goal is to create a route with as few steps as feasible.