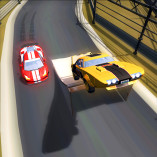 Extreme Runway Racing
Extreme Runway Racing is a racing game for boys who love speed and cars. Play to challenge yourself to a new level of racing.
Choose one of the following: If you choose to play by yourself or with a companion, the choice is entirely yours. This game is perfect for players of all skill levels because the gameplay is designed to be both simple and hard at the same time. A single player or two players can play this fast-paced game simultaneously. Playing this game is going to be a lot of fun for you, whether you're searching for something to do to pass the time or a friendly competition.
How To Play Extreme Runway Racing
have picked your mode of transportation and taken to the skies