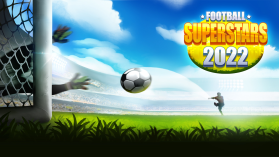 Football Superstars 2022
Football Superstars 2022 is a new football game that is surprisingly easy to play and will give you a rush like you've never felt before.
You can start practicing right away in "Friendly Mode," or you can start managing your own team for the World Tournament so you can fight against your rivals.
You can pick the country that represents both your side and the other side. One way to move the ball down the field and get rid of an opponent is to pass it to a teammate. When the time is up, the team that has scored the most goals wins.
How To Play Football Superstars 2022
Use different play mechanics - please follow the guide