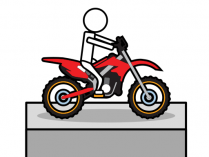 Pocket Racing
In the Pocket Racing game, you may play extreme racing on a variety of lovely tracks. Participate in an awesome obstacle race in any car.
In Pocket Racing, players take part in exhilarating motor races held over a diverse range of breath-taking locations. You have access to a wide variety of alternate means of transportation, such as motorbikes, wheelchairs, tractors, four-wheelers, and scooters, ... The user can play any of the sixty levels that are available in the game. You will earn money at the conclusion of each map, which you may then use to purchase upgrades and new cars, among other things. You are free to keep any money that you earn. You have nothing to lose by giving it a shot, and I can guarantee that you won't be sorry you did.
How To Play Pocket Racing
Use arrow keys or tap controls to drive forward, brake and rotate.