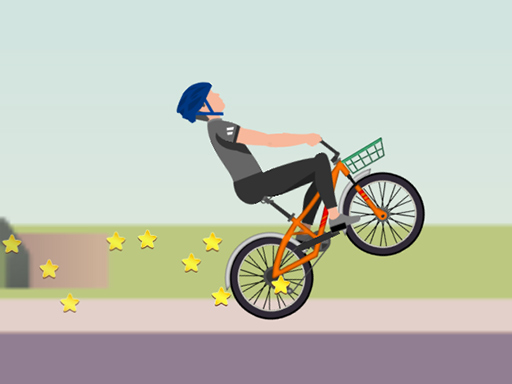 Wheelie Biker
Wheelie Biker is an enjoyable game that can be played by anyone of any age because it is simple to pick up and play.
The graphics of Wheelie Biker are rendered in a two-dimensional format, and the gameplay mechanics and control scheme are both intuitive and uncomplicated. You're going to have to pull off a wheelie if you want any chance of advancing through this level. This is a fun bike game, but in order to advance to the next level, you have to perform enough wheelies to fill the meter and ride your bike all the way to the end of the course without crashing. If you do both of those things, you will be able to go on to the next level. You'll unlock the ability to ride different bikes as you make your way through the game's many stages.
How To Play Wheelie Biker
Tap left/right to move and wheelie
If you like racing your bike and giving yourself a challenge, you should try playing Moto X3M for a new bike adventure.