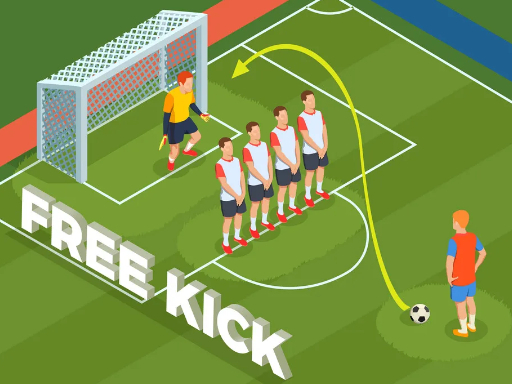 Soccer Free Kick
Soccer Free Kick is a sports game where you control a soccer ball against a wall of tall defenders and a quick goalkeeper.
Since there are several football teams, you are free to choose whichever one best suits your preferences. Strive for the highest possible rate of goal scoring. Your overall point tally will be highly vital to the success of the group in this competition. By beating the different challenges in each level, you'll be able to enjoy the best parts of the game.
You are free to twist it now, just as that renowned soccer player did! You will want to obtain a terrific high score that you can brag to your friends about, so try to earn as many free kicks as you can in the time allocated to you.
How To Play Soccer Free Kick