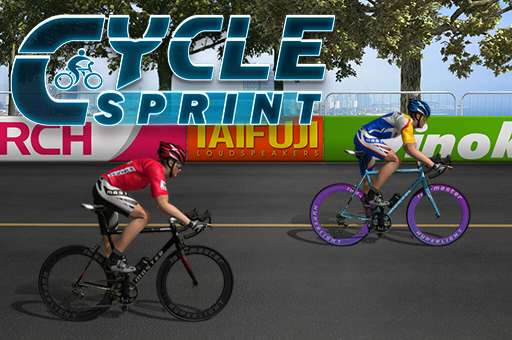 Cycle Sprint
Cycle Sprint is a thrilling vertical bicycle racing game with stunningly realistic visuals, and it gives players the opportunity to compete for the title of champion.
When you play Cycle Sprint, you can depend on the fact that there will always be fresh challenges for you to overcome and fascinating bike races for you to compete in. There are a variety of customization choices available, not just for the rider but also for the bicycle. You may begin your adventure to become the greatest racer in the world by selecting a nation from the menu on the left and then clicking "Start." This will get you started on your quest. You are free to put any extra energy you get to use for acceleration, and if you do so in the most effective manner, it may also help you dodge your opponents.
How To Play Cycle Sprint
To move the bicycle up and down, use the arrow keys on your keyboard. To accelerate, use the space bar.